It's been awhile since I showed you my straw bale garden.
It's now roughly 6 months old, and I've actually had a several harvests of various vegetables since then (and replanted new stuff), so it's changed somewhat since it's initial planting. Unfortunately I got a bit slack at taking progress photos so I thought I better get some up now before I remove some more stuff and put in some autumn / winter crops…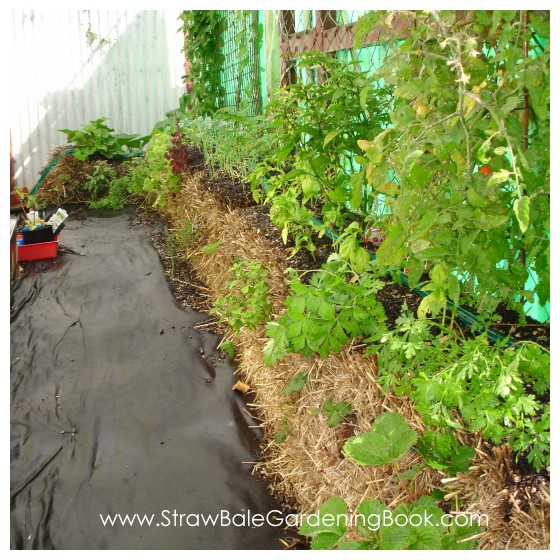 Previous harvests have included spinach, baby carrots, radishes, spring onions, (my watermelon plant died very early on – it actually got damaged by the soaker hose and I didn't replace it), all of the lettuce that was needed, beans galore, a few strawberries & raspberries (although the birds got most of them), a bunch of cherry tomatoes & heaps of different herbs.
Here's looking back the other way where I now have more (new) spring onions growing when the radish were growing previously, and I've also planted some broccoli there too…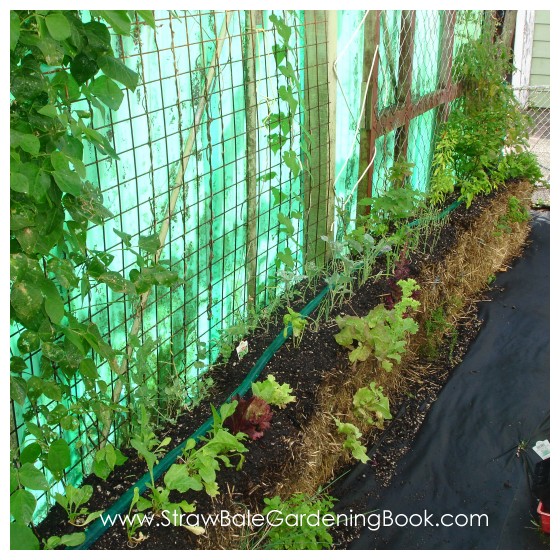 …here's a better close up…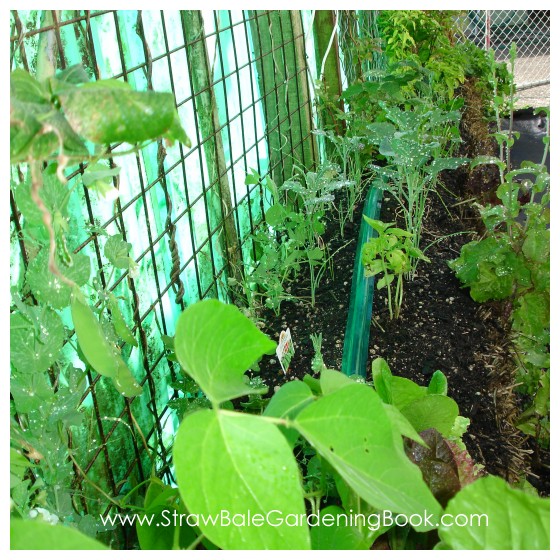 …this next one is actually from a few weeks ago, and you can see my peppers in the foreground, and the tomato plants behind them. The pepper turning red is my Thai Chilli Dragon. They're really tasty chillis actually. Not massively hot, and a really great flavor. The wildfire chillis are in front and haven't grown very big but they also have some green chillis maturing. Behind those, there's a bigger chilli plant (the one with all of the white flowers on it). It's called a Carolina Reaper and it's the worlds hottest chilli pepper…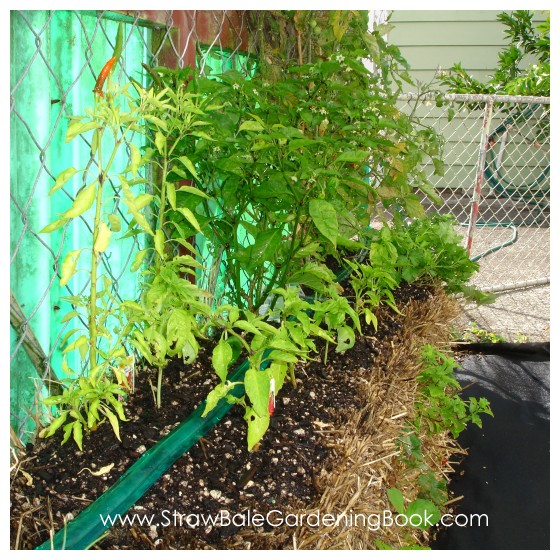 …here's one a few weeks later when they peppers started turning red (I ate most of these right off the plant)…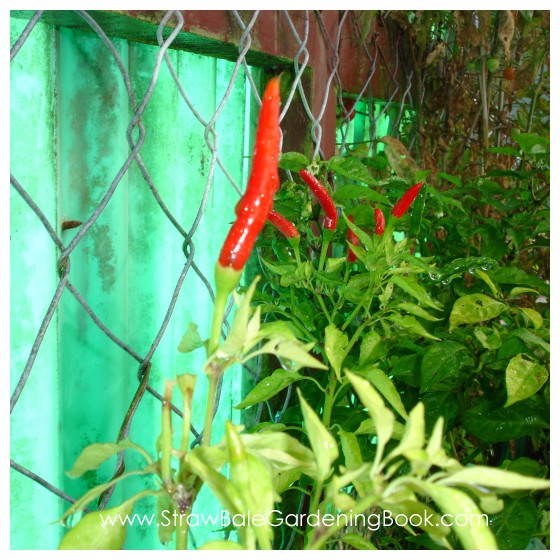 …and here's a close up of the Carolina Reapers. They've since started turning red and a few are now ready to pick…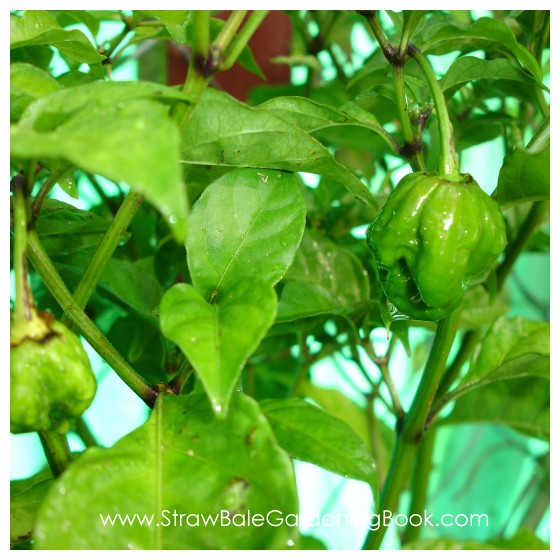 …here's a photo of the cherry tomatoes from a few weeks ago. They weren't actually that productive in comparison to last years tomato harvest. I'm not sure why. But my Dad and Sister had the same source seedlings as I did and experienced the same, so it's possible they just weren't good plants. They're ready to come out now and to be replaced with something else. Just at the front of them by the plant tag is some Italian parsley…
…here's the parsley about 3 weeks later right before I cut it back…
…here's another shot looking back towards the pumpkin patch (at the very end), you'll notice the lettuce has gone to seed. I don't plan on planting too much more, as we don't do many salads in autumn…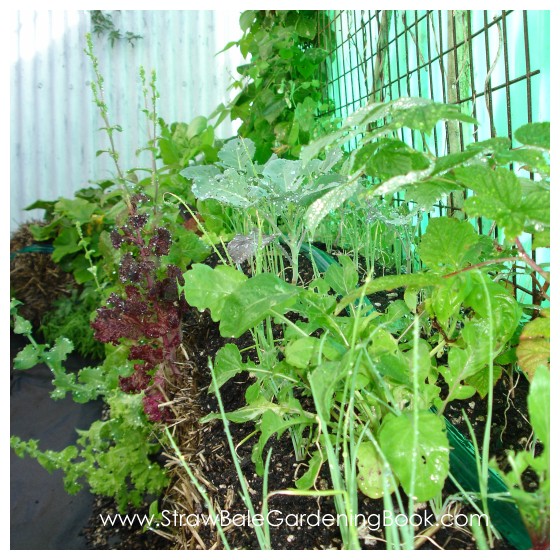 …and here's the pumpkin patch at the far end. This is actually a few weeks ago too, and it's since gone crazy…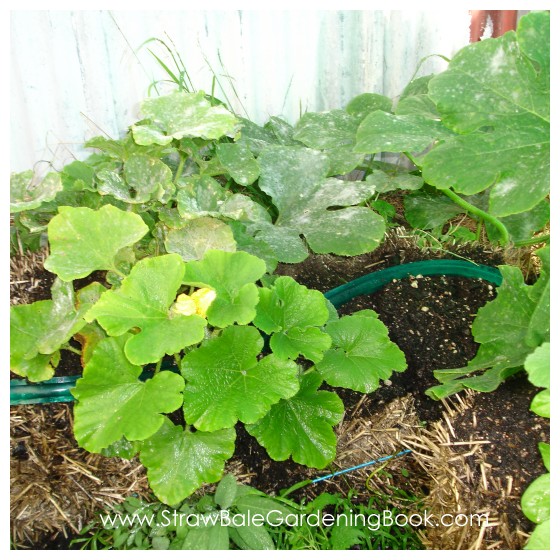 …here's a pumpkin that will be ready in a week or two (and there's another half a dozen coming through on the plant as well)…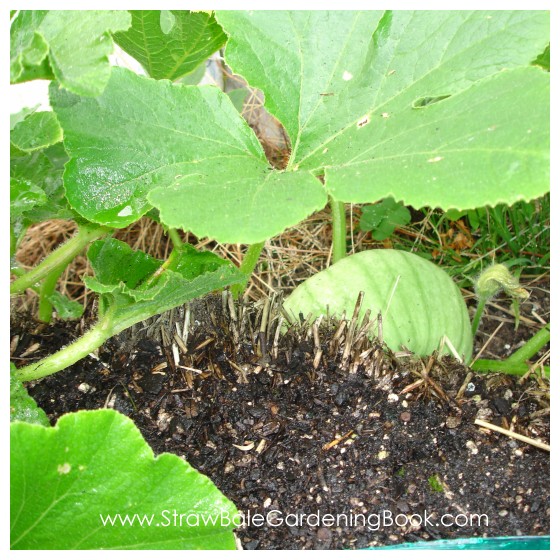 …this is herb corner in front of the pumpkin patch which also went crazy (and most has since been harvested and is now drying in the shed). From the right foreground to the left background we've got Mint, Chives, Italian Parsley, Lemon Balm, Tarragon and Sage…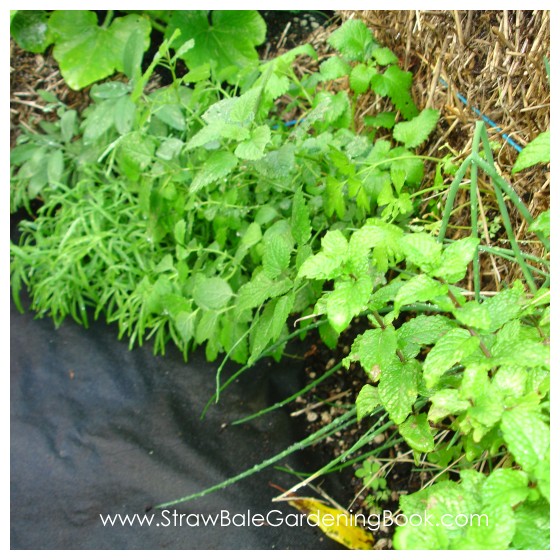 …here's a close up of the beans which are growing in the same bale as the herbs above. They stopped producing a couple of weeks ago and a ready to be pulled (if you look at the bottom left you can also see the pumpkin patch growing around this way too, with that emerging flower poking out of the spinach)…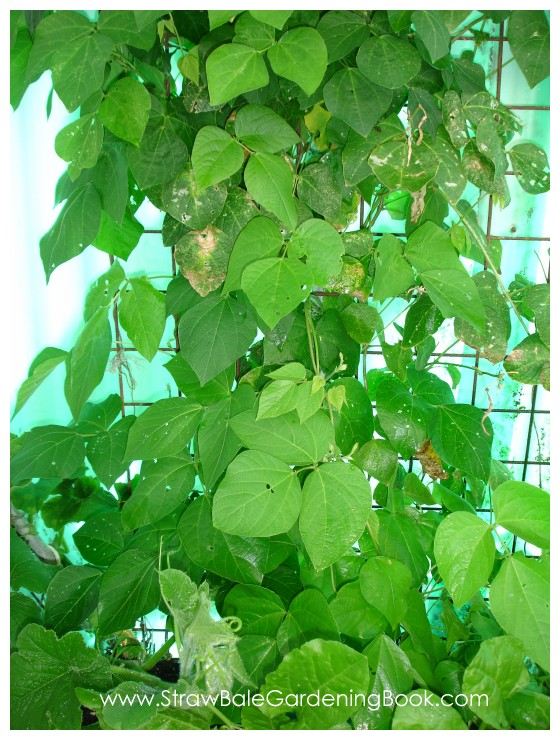 …a close up of the spinach…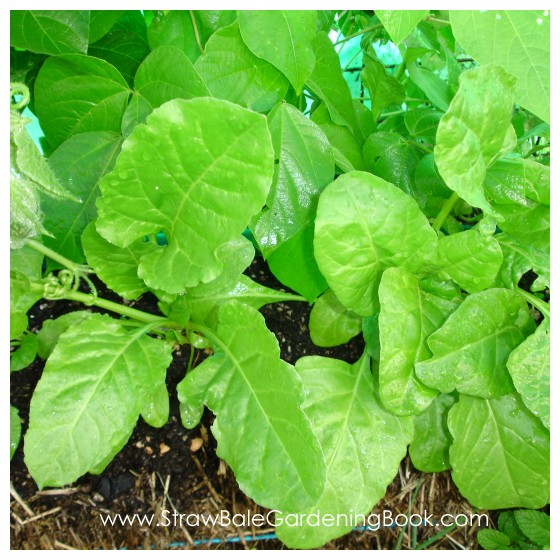 …all in all the garden has been great and it's still got another few months in it. We've just entered the second month of Autumn here, so now I'm just deciding on what to plant when I pull out everything that's finished producing to grow over winter. After winter the bales will be replaced with new ones, and the old one's here will be composted and the compost added to the new garden.
It still impresses me every time I see it, at just how clean everything still is. Going from this…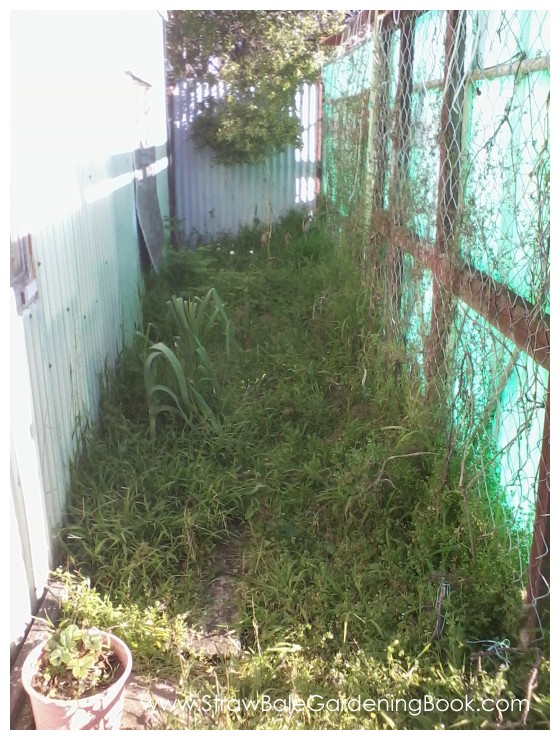 …to this 6 months later with plenty of harvests along the way…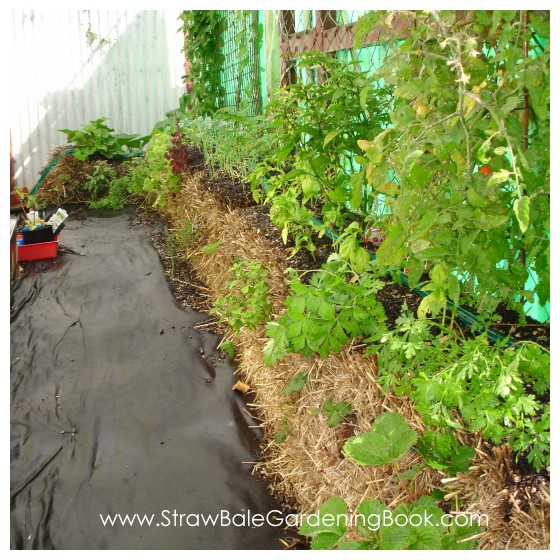 …without having to deal with weeds, either growing up around the garden, or in it (with the exception of the odd mushroom popping up) has been great. It's a fantastically clean & easy growing method.
If you want a step by step, practical and easy guide to doing this yourself…
Straw Bale Gardening Book
This digital guide is a simple, step by step, easy to follow plan to help you get started growing your own organic food & herbs in straw bales.
You'll learn where & how to get straw bales at the best possible price. How to design & layout your garden for maximum productivity. How to condition your bales to create the perfect growing environment. How to companion plant vegetables & herbs to grow much healthier plants & reduce garden pests & diseases. How to manage your garden in only minutes per week & more…
You'll have all of the information you need to get started with your own straw bale garden by this weekend (or this afternoon if you're really keen).
Click the button below to order the "Straw Bale Gardening Book" now…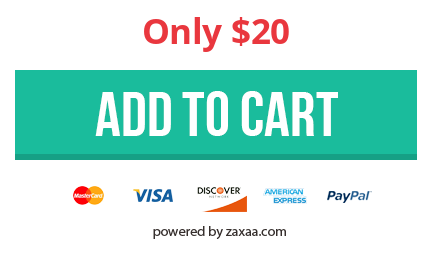 Immediate download available after ordering.
Satisfaction Guarantee
If you're unsatisfied with the straw bale gardening book for any reason whatsoever, simply drop me an email within the next 30 days and I'll send you your money back, no questions asked. So you've got absolutely nothing to lose by downloading it right now and learning something new & valuable to enhance how you grow organic food into the future…